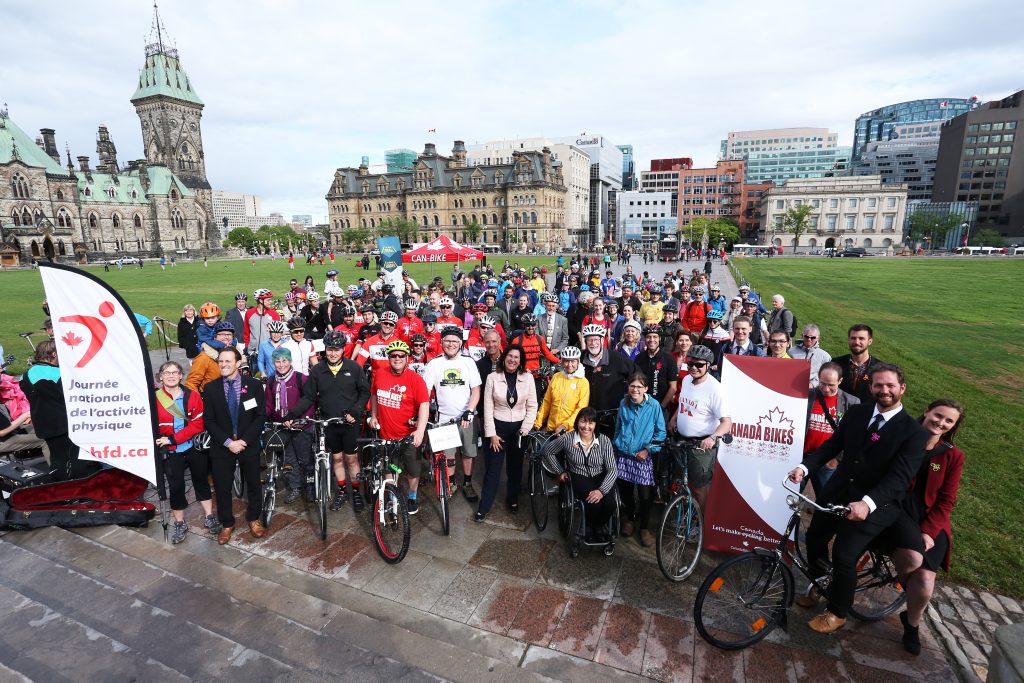 Registration for the the 3rd National Bike Summit is now OPEN! Those who register by April 12th can take advantage of Early Bird Prices AND can opt to participate in cycling education meetings with Members of Parliament.
The 3rd National Bike Summit will take place in Ottawa on May 13th-14th, 2019.
Building on the success of the 1st and 2nd National Bike Summits, this event will bring together cycling and active transportation stakeholders from across the country, so that together, we can take tangible steps towards building a bike friendly Canada.
The theme of the 3rd National Bike Summit is "Pedal Power: People, Planet, Profits"
REGISTER NOW

Summit Objectives:
Illustrate how investments in cycling will lead to a healthier, greener and more prosperous Canada
Demonstrate the need and importance of Federal leadership to advance everyday cycling in Canada
Mobilize cycling stakeholders to work together to achieve a bike and active transportation friendly Canada
Meet with Parliamentarians and elected officials from all levels of government and discuss cycling
Register NOW! We look forward to seeing you in Ottawa!
Registration Fees
 
 
Early Bird*(register on or before
April 12th, 2019
 
Standard Fee* (After
April 12th, 2019
 
Regular Attendee
$300
 
$350.00
 
Not-For-Profit/Advocate
$200.00
 
$250.00
 
Student **
$150.00
 
$200.00
*Members of Velo Canada Bikes will receive a 10% discount at registration. Cannot be combined with student or any other discounts.
**Student includes: high school, college, undergraduate, masters, PhD, post-doc, medical students, residents and fellows with proof of status. If no proof is provided onsite, the regular attendee rate will apply.
Cancellation Deadline and Fee:
By registering for this Summit, you agree to the outlined terms and conditions. Refunds less a $75.00 administration charge will be issued for cancellations received in writing by April 1st, 2019. No refund will be issued for cancellations received after this date. Only cancellations received in writing at [email protected] will be processed.